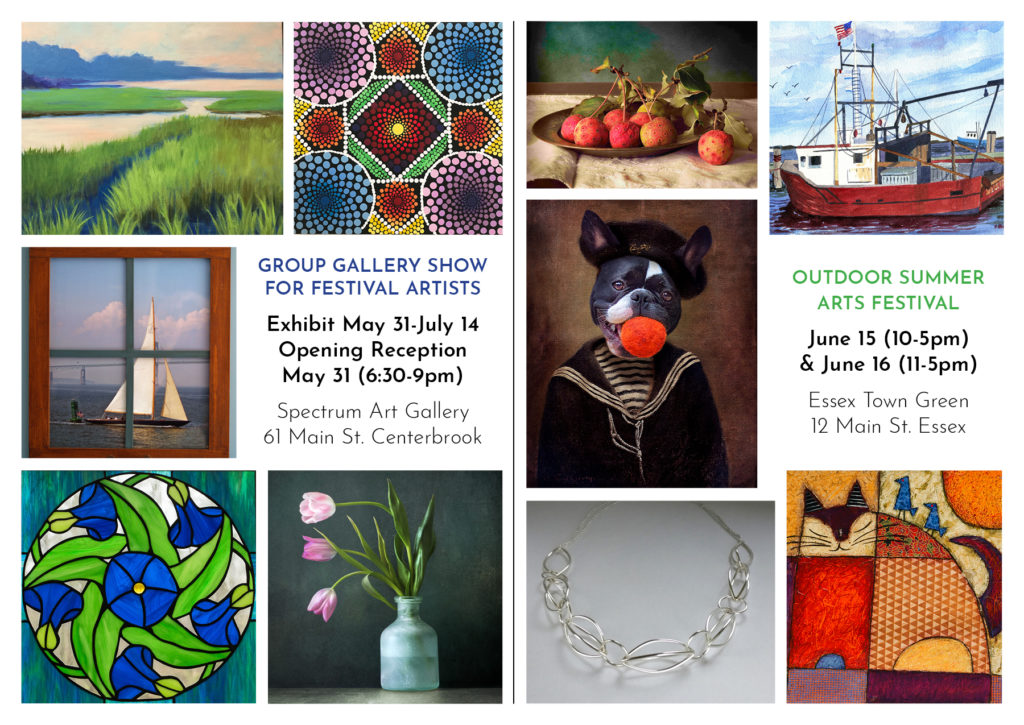 Spectrum Gallery Early Summer Show Opens in Centerbrook
Spectrum Gallery and Store of Centerbrook presents the Summer Arts Festival Gallery Group Show, a six-week exhibit (May 31-July 14) of select works by artists participating in the Summer Arts Festival on the Essex Connecticut Town Green (June 15, 10-5pm and June 16, 11-5pm).  In the Gallery, a mixture of painting – both representational and abstract – as well as mixed media and photography is included.  The Gallery Opening Reception is Friday, May 31 (6:30-9 pm) at 61 Main Street, Centerbrook, CT.
Spectrum Gallery, an expansion of the nonprofit Arts Center Killingworth, showcases regional and national artists and artisans, both emerging and established. The Gallery includes a Store which offers fine crafts in diverse mediums such as fabric, glass, ceramics, paper, pottery, jewelry, wood and more.  Hours are Wed-Sat (12-6pm) and Sun (12-5pm).  The Arts Center Killingworth presents arts festivals in the summer and fall, as well as offers classes, camps and workshops for children, teens and adults. Spectrum Gallery: spectrumartgallery.org, (860) 767-0742.  Arts Center: call (860) 663-5593 / email [email protected].