Mission

The Arts Center Killingworth (ACK) is a nonprofit 501(c)(3) tax-exempt
organization focused on the development and presentation of the visual and performing arts on the Shoreline of Connecticut and beyond. ACK supports amateur and professional artists by organizing exhibits and offering classes, intensives, workshops and Summer Camps for adults, teens and children. Six annual art exhibits and events are organized and presented by the Arts Center Killingworth at its nonprofit gallery and artisans store Spectrum Art Gallery, Centerbrook, CT. Children and teen summer camps are held at the Arts Center Killingworth's studio in Killingworth where children can enjoy the gardens and pond adjacent to the Arts Center's studio.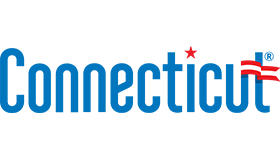 The Arts Center and Spectrum Art Gallery extend their thanks and appreciation to individual donors, friends and sponsors who through their generous support help make our community programming possible.
Support for programs at the Arts Center and Spectrum Art Gallery is also provided through grants from the Department of Economic and Community Development, Office of the Arts, which also receives support from the National Endowment for the Arts, a federal agency.

History

Founded in 2003, the key to growth for the Arts Center has been its program
development – from one small, free Origami Workshop to the current, always expanding variety of visual programs.

Visual Arts

ACK offers both Weekday and Weekend art programs including Workshops,
Intensives and Classes. Local and regional teaching artists contribute their knowledge and passion in a warm, creative, intimate environment. New programs for all ages are added seasonally The largest annual visual arts events are the annual Essex Arts Festival held on the Essex Town Green in June and the Madison Green Arts Festival held over Columbus Day Weekend. The first, held over a beautiful October 2005 weekend, showcased artists and crafters with open studios, demonstrations, and during month long exhibitions. Over the years these festivals have grown to include fine artists and artisans throughout New England and the tri-state area. To read press about our festivals click here.
Community Outreach

The Arts Center Killingworth (ACK) partners with outside organizations, offers volunteer opportunities, and serves as a resource for creative services including:

 In 2007 and 2008, ACK partnered with Youth & Family Services (YFS) of Tri- town and YFS of Haddam/Killingworth to offer day-long Summer Art Workshops to children and teens.
 In 2012, ACK collaborated with Westbrook Youth & Family Services
Adventure Program to organize a Summer Painting and Clay Workshop for a group of children on the Autistic Spectrum.
 In 2012, ACK organized its first month-long Children's Art Exhibit displayed at Curves in Killingworth.
 In 2013, ACK offered a workshop in Polymer Clay for Teacher Development Day at the Westbrook Middle School.
 ACK is invited to attend community events such as the Mercy High School
Volunteer Expo, Killingworth Women's Organization Fall Festival at Parmelee Farms, Clinton Chamber of Commerce EXPO, Old Saybrook Chamber of Commerce Business Expo and the Wadsworth Mansion Open Air Market, Yale New Haven Summer Camp expo.
 Community Service Hours are always available for teen volunteers. See
ongoing and upcoming opportunities here.
Local Connections
Essex Board of Trade
Shoreline Chamber of Commerce
Old Saybrook Chamber of Commerce
Killingworth Chamber of Commerce
Madison Chamber of Commerce
Middlesex Chamber of Commerce
Southeastern CT Cultural Coalition
Shoreline Arts Alliance
Connecticut Arts Alliance