Intro to Alcohol Ink & Creating Abstracts Workshop - Cancelled
Description: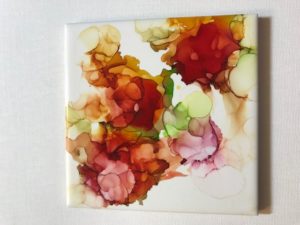 Looking for a new way to express yourself artistically? Try painting with alcohol ink! This workshop introduces you to the what and how of working with alcohol ink as well as creating abstracts. Tools provided for use. Supplies include alcohol ink, ceramic tiles, and Yupo paper.
Date:  Sunday, May 3
Time: 1-4pm
Cost: - $40 plus $20 material fee paid to the instructor; Members save $4. 
Note: Bring your hair dryer with nozzle attachment.
Membership starts at $45 per year and offers 10% discount on art instruction* as well as 10% off select Store items at the Gallery. *Does not apply to summer camps. Click here to become a Member
Event Registration and Ticketing Powered by Event Espresso