Thursday Fun with Clay! Ceramics for Kids Ages 7-12
Description: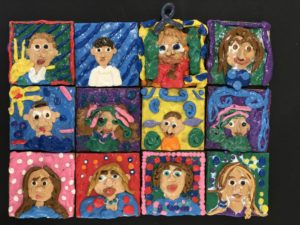 Discover the fun of kiln-fired clay.  During this class your child will explore the magical world of pottery through creative projects using hand-building techniques from slipping and scoring to coil, slab and pinch techniques.  Clay pieces will be fired and then painted in class to enjoy for years to come.
Dates: Thursdays 1/30; 2/6, 2/13, 2/27; 3/5.  Makeup 3/12
These classes are also offered on Wednesdays, click here to register for Wednesdays
Time: 3:30-4:30pm
Ages: 7-11
Cost: $120 includes all materials for 5 classes; Members save $12
Membership starts at $45 per year and offers 10% discount on art instruction* as well as 10% off select Store items at the Gallery. *Does not apply to summer camps. Click here to become a Member
Teacher, Sarah Schwartz, recently moved to Connecticut from Baltimore, Maryland where she taught art for 7 years with a local nonprofit organization, partnering with area city schools. Sarah sees the value of an arts education within a safe and supportive space.  She believes everyone is an artist, whether in painting, writing, gardening, performing, cooking, sculpting, drawing stick figures, playing a sport.. We are all artists in some way and this is especially true for children! Sarah will meet students where they are in their art making process and help cultivate who they are through the vehicle of art.
Event Registration and Ticketing Powered by Event Espresso