Beginning Digital Photography Class
Description:
Are you passionate about learning photography? Have you always wanted to improve your travel photos or catch that spontaneous "people" moment?  This class will give you the skills to do this. Learn about your camera controls, exposure, shutter speed, aperture, white balance, ISO, lenses and printing. It is recommended that students have a DSLR or Mirrorless camera for full control. Other digital cameras such as a point and shoot or cell phone will also be accepted.. Assignments will be given out each week and feedback will be given the next in class either shown on a camera or a laptop.
The first two classes and last class will be held at Spectrum Gallery. Third and fourth classes will be on location at Chatfield Hollow in Killingworth and Hammonasset State Park in Madison. More details about these locations will be discussed further in class.
Dates: Wednesdays:  5/8, 5/15, 5/22, 5/29, 6/5.  Makeup 6/12.
Time: 12:30-2:30
Cost:  $150; Members save $15
Membership starts at $45 per year and offers 10% discount on art instruction* as well as 10% off select Store items at the Gallery. *Does not apply to summer camps. Click here to become a Member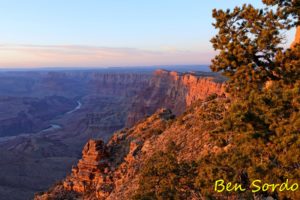 Teaching Artist, Ben Sardo discovered his passion for photography while at Gateway Community College specializing in photographing animals. He is known for capturing very striking angles to personify his subjects. He also photographs still life and nature focusing on details that are quite fascinating to the eye. Ben has won recognition for his work at Six Summit Gallery in Ivoryton CT, the Durham Fair, La Grua Center in Stonington CT, as well as the Oxford Academy in Westbrook CT and The Guilford Art Center. He believes photography is an important skill to have to help people remember experiences. Recently he has been challenging himself to capture portraits of people of different ages to see what he can create. Ben hopes he can bring inspiration to whoever chooses to work with him.
Event Registration and Ticketing Powered by Event Espresso